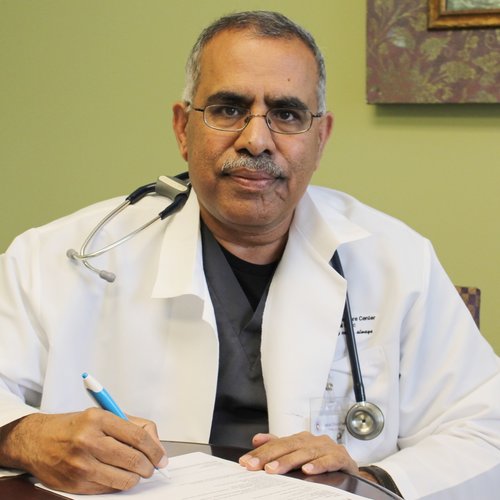 Dr. Krishnaswamy
Dr. Krishnaswamy, also known as "Dr. K" is a Board-Certified Internal Medicine doctor who specialized in caring for adults and older children as well.  He completed his training from a well renowned post graduate training program affiliated with Albert Einstein College of Medicine, New York.  He also has wide ranging experience in caring for children, having been through a pediatric residency at the University of the West Indies, where he was awarded an Advanced Degree in Child Health.  He has 24 years of experience in caring for people around the world.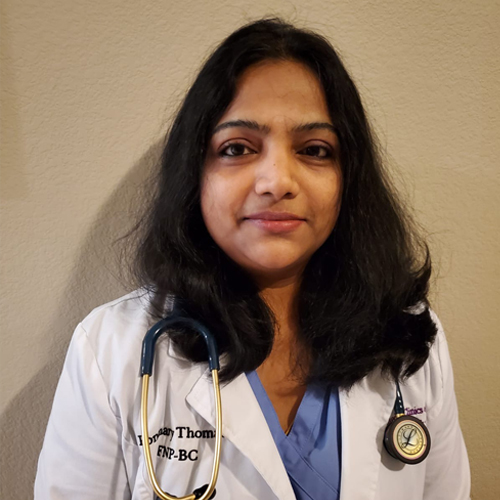 Ponmary Thomas
Ponmary Thomas is a board-certified Family practice Nurse Practitioner with 10+ years of experience in clinical practice. She graduated from the University of Wisconsin Milwaukee with an MSN-FNP degree in 2012. She has expertise in caring for patients of all age groups. She is experienced in Preventative Medicine, Chronic Disease Management and caring for geriatric patients. In her free time, she enjoys spending time with her family and traveling.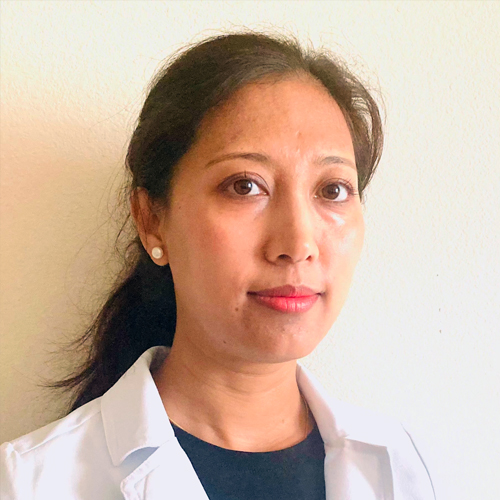 Smriti Shrestha
Smriti Shrestha is a board-certified Family Nurse Practitioner with over 15 years of nursing experience.  She started her nursing career in Nepal in 2003 and moved to the United States in 2009. She has worked with Houston Methodist over 8 years as a Registered Nurse and completed MSN with FNP from University of Texas Arlington in 2021.  She has had a wide range of experience in Labor and Delivery, Med/Surg and ICU. From working in remote parts of Nepal to working in the USA, she has experience of working and helping people from a wide variety of backgrounds. Her compassion and kindness for people is her most important asset that she brings into work alongside her education and qualification. In her free time, she loves spending her time with her family. She also loves gardening and loves taking care of her plants.